My rate of progress hardly impresses, but I have some reasonable excuses. First, I have only an hour or two for bike building in the evening, and not every evening is free. Second, I completed the two things that I'd never done before: installing the bottom bracket & cranks, and pushing in headset cups. I was a bit anxious about these maiden undertakings, and it's a great relief to have them completed! The other steps in this post are all ones I've done before, but not in many years, so they took me awhile too.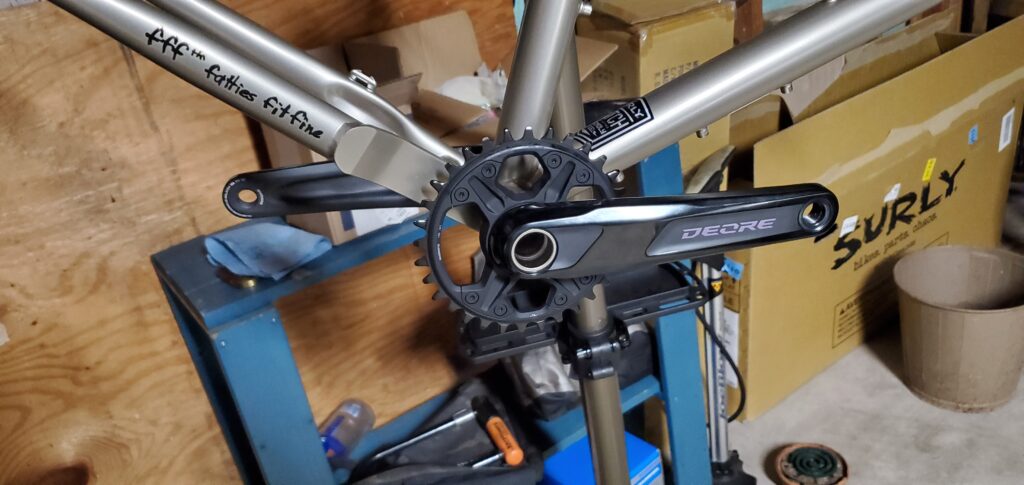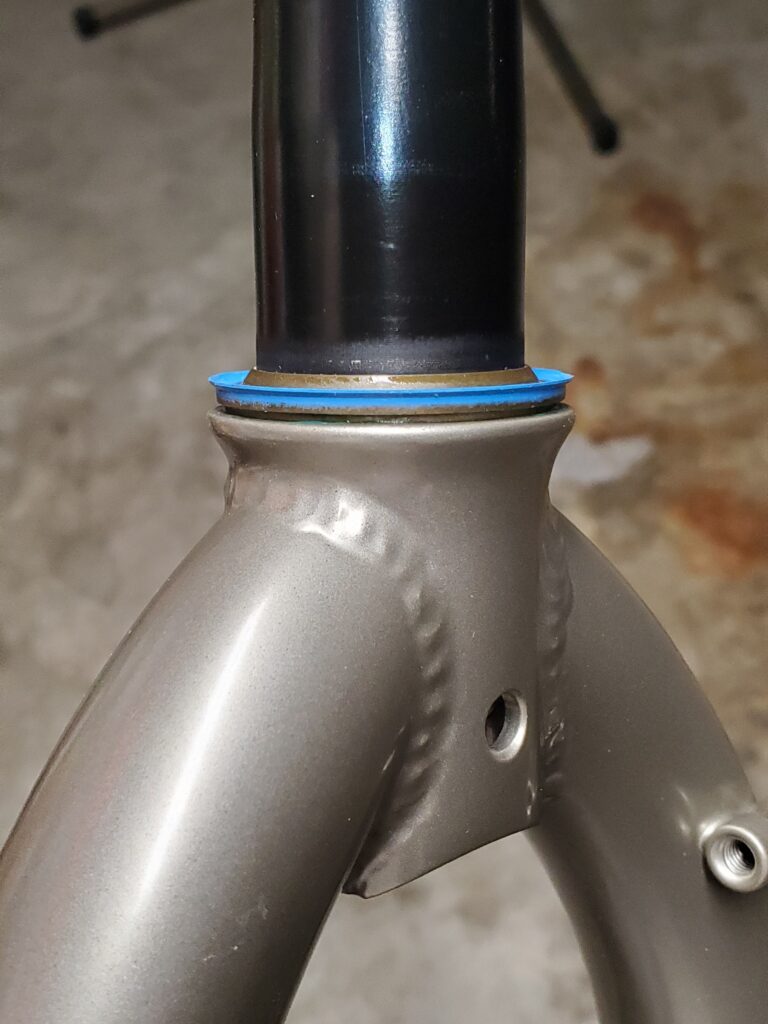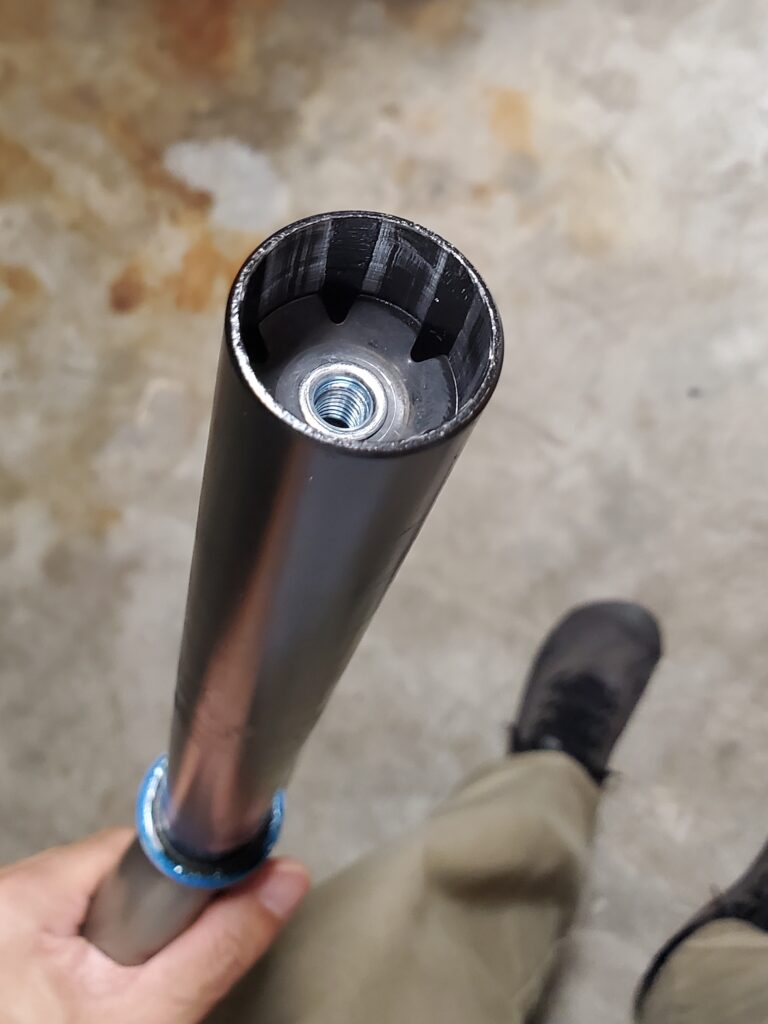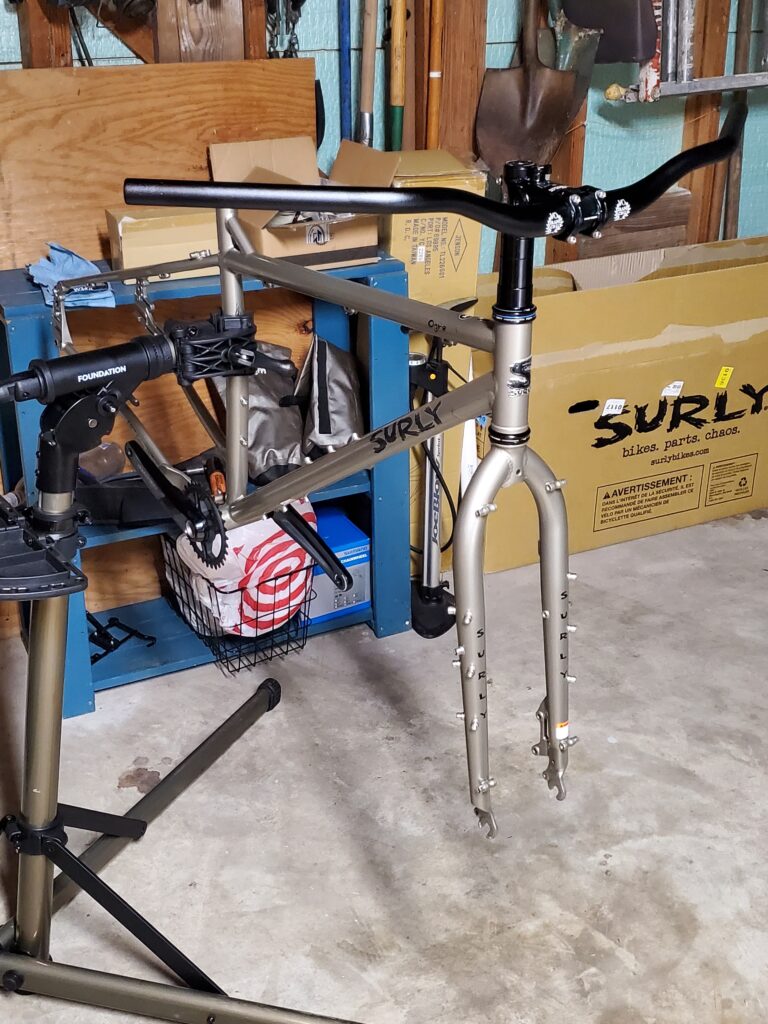 I mentioned a few resources in the captions. Here they are:
One note about installing the headset cups: I previously held RJ the Bike Guy to be a paragon of Youtube bike mechanic excellence. But he's human after all, I discovered after trying to follow his video on the DIY headset cup press. I found it nearly impossible to apply pressure evenly so as to press the cups orthogonally into the headtube. Eventually, I re-read Sheldon Brown's headset page, and also found this excellent video demonstrating Sheldon's method. Lesson re-learned: Sheldon Brown is the one true keeper of the Word.