Tag: litter
by Chasing on Aug.07, 2012, under Posts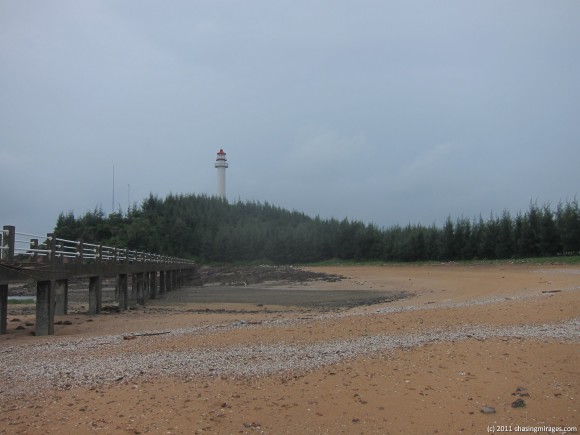 Lovers' Island (情人島) is a small island, less than 1 square kilometer in area, located a few kilometers away from the fishing village of Sanniangwan, Guangxi.
Our team went there yesterday, hoping to dig up a few whale and dolphin skeletons that were buried there a few years ago.
From afar, Lovers' Island, with its brightly painted lighthouse, small pine forest, tidal pools full of colorful sea creatures, and wide sandy beach, is beautiful, and deep down it really is a romantic spot, but unfortunately it is yet another great place ruined by…
1 Comment
:biodegradable, garbage, litter, packaging, styrofoam, trash, waste management
more...
by Chasing on Dec.08, 2010, under Posts
I thought you might appreciate the irony in the picture below.  This trashed sign, lying amidst various pieces of litter on the side of a highway running along the still-mighty ( not for much longer, thanks to a series of 22 dams currently being built or planned) Dadu River (大渡河), reads   : Please care for the flowers and grass, littering is strictly prohibited (请爱护花草,严禁乱扔垃圾).
3 Comments
:litter, sichuan, water, water pollution
more...