by Chasing on Jun.03, 2011, under Quickies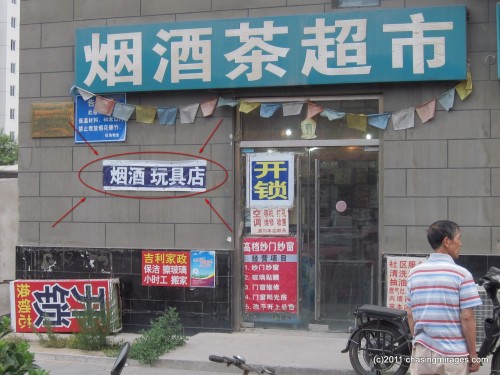 Another contest!! First person to post a comment containing the correct translation of the sign circled in red wins an "I ♥ BJ" t-shirt.  And yes, I know that this contest has a cultural bias.
…and the prize goes to Yao!  Congrats!  We all ♥ BJ! Or is it BJs?
Thanks much to all who participated!
Now I'm off to the Tobacco, Alcohol and Toy store to pick up a bag o' glass for my newborn nephew!
:
beijing